a world of artful and fashionable sarees that let you freestyle your life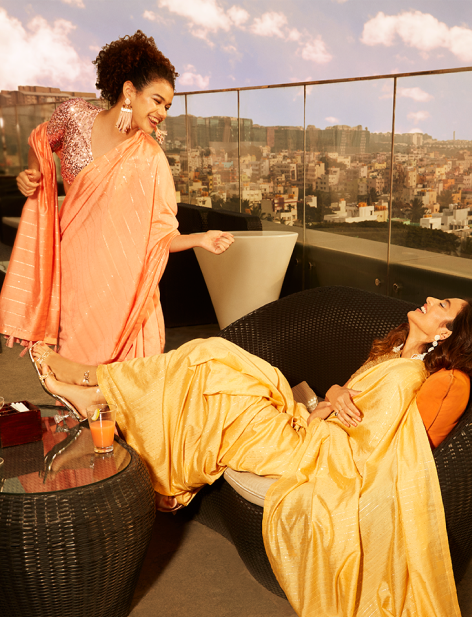 our story
navyāsa is coined from navya which means new, and rasa, which is the art of everything we do.
Express yourself and be who you want to be with navyāsa – a new-age contemporary saree brand created by LIVA, designed for the free-spirited you. Inspired by the world of art, creativity lies at the very heart of our brand, something that reflects in our name too.

A fascinating fusion of fluidity and finesse; style and sustainability, navyāsa sarees will give you the confidence to unleash your creativity and freestyle your life.
You don't wear a navyāsa saree, but rather, it wears you.
the collection
wearable works of modern art, our versatile collections blur the boundaries between occasions. Taking you from busy workdays to evenings of fun, our sarees let you be your unabashed self, every single day.
Featuring ethereal prints and chic styles, each saree tells a colour-rich story with a modern twist. The unique bold designs and diverse themes, let you flaunt your style and make a fashionable statement everywhere you go.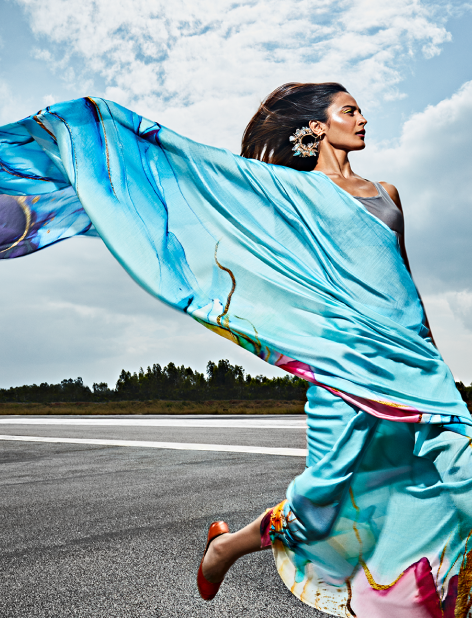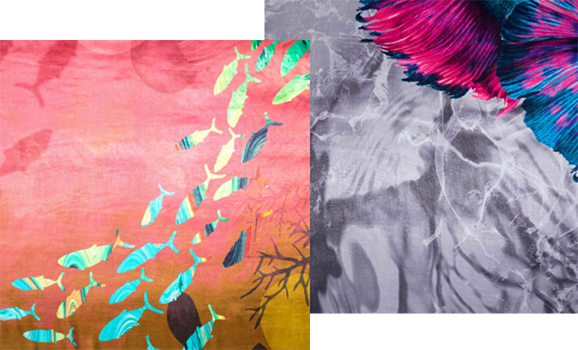 fabrics
with patterns as unique as you, our sarees are crafted from liva – a much-loved range of fluid and sustainable fabrics that drape any way you want. sourced from nature-based cellulosic fibres, these lightweight fabrics are extremely soft and comfortable, letting you move effortlessly through the day without weighing you down.
Sustainability
At navyāsa sustainability is part of our DNA.Our sarees are not only meant to make you look great, but also feel great. Each of our sarees are thoughtfully crafted from LIVA fabrics that come from nature.